House vs Apartments:
which is a better investment?
So, you want to invest in the real estate industry. That's a good decision. If done right, you can get good returns from it. However, you have to make a lot of decisions. You will need to pick not only the best investment loan but also the right property to buy. This usually boils down to a choice between a house and an apartment.
So which is a better investment? Is it a house or an apartment? This has been a debated point for several decades. And the answer has always been the same – it depends. There are several factors that come into play. Both these options have their own pros and cons.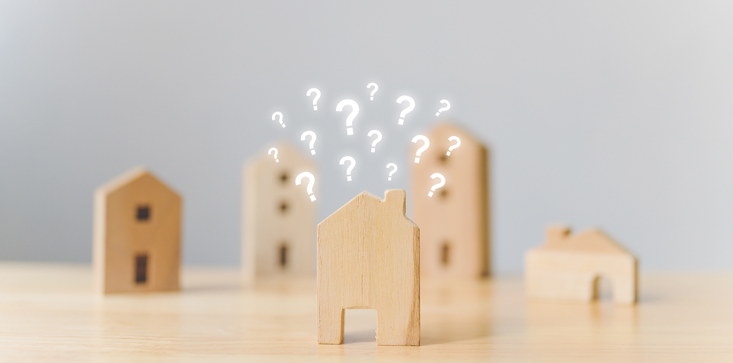 Investing in an independent house
When it comes to long-term capital growth, a house provides a greater benefit than the apartment. The value of land appreciates over time. Many real estate investors choose to buy a house as they are willing to wait for its value to grow before selling. However, you also need to consider the location and market conditions. Typically, an apartment located in an A-grade area could have more value than a house standing in the outer region of the country.
If you are the lone investor in a house, you have complete control over the property. You will then have the freedom to modify or renovate the place to increase the value.
If you are looking for a property for rental, you also gain benefit in choosing a house as it can attract renters such as families and couples who are more likely to stay for a long time. Tenants who have pets would also be likely to rent a house rather than an apartment because of the yard and lack of strata restrictions.
While you can gain a lot by investing in a house, there are also some drawbacks. One is the price and fees you need to pay. Houses are generally more expensive than apartments. You also need to pay for all of the maintenance. There are also some data that show houses may have lower rental yields when compared to apartments and condominiums.
Investing in an apartment
One of the biggest attractions of the apartment is that they are more affordable than a house or any other property. For the same price as one house, you could potentially purchase two apartments or units, but this depends on the type of apartment.
Apartments are also easier to manage since it has a smaller area. What's more, in the form of a strata title, maintenance, insurance, and upkeep costs are shared among all apartment owners.
Like in an independent house, there are also drawbacks to investing in apartments. Perhaps the obvious reason is that apartments do not provide nearly the same level of capital growth as houses do. You also don't have full control of your space. If you modify it, you need to seek approval first from the corporate. You could also experience a low rental yield as many new apartments would appear in your area.
Conclusion: Where should I invest?
As you already know, investing in both apartments and a house has its own pros and cons. The answer will depend on several factors like the location, your budget, the supply and demand trends in the markets, and your objectives of investing. If you want to succeed in real estate investment, make sure you have enough information before you make a choice. Always research or interview people that have vast knowledge in the industry. By doing this, you can make a more informed decision.